Outsourced IT Personnel Management Service.
We offer a complete outsourced IT staff management service.
Looking for an employee specialized in web development? Finding a developer with whom you are comfortable is as important as your project itself. At Publi Web Media, we will choose for you the ideal web developer to bring your idea to life.
This is not about contracting us as an agency to develop your website or your web application, but rather to engage one or more of our resources to work full time and exclusively for you.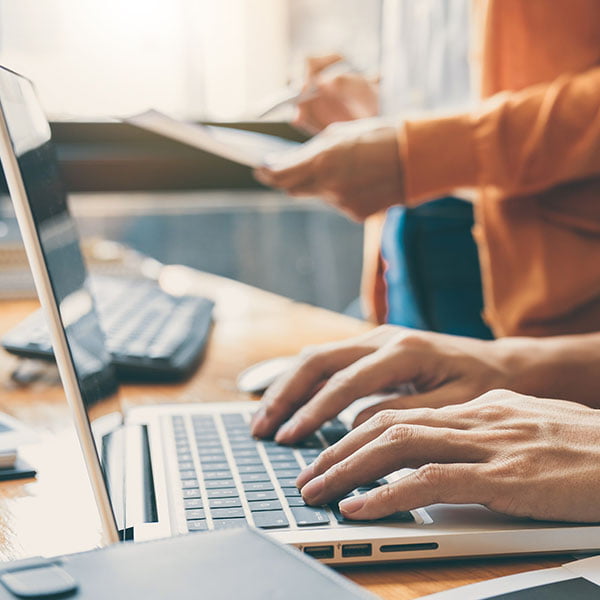 The candidate will work from our web development offices. It will be equipped with communications tools from a direct phone line to your name beginning with 514, 450 or 418, a Join Me account for screen sharing and an account on DoneApp Project Manager Software will be made available to your team for free.
The hourly rate varies from $ 20 to $ 45 (taxes not included) depending on the talent. The contractual commitment will be 3 months and will be automatically renewed at the end of each period and terminable by mutual agreement on a 30-day notice.
Project Management Specialist
Custom Web Application Development Specialist – Software engineer
Web Services Integration Specialist – Software engineer
PHP and Symfony development Specialist – Software engineer
CMS Specialist: PrestaShop, Drupal, WordPress and Joomla- Web developer
eCommerce Specialist- Web developer
SEO Specialist
HTML5 Specialist- Web developer
You do not see the talent you seek? Send your search to [email protected]
Although the employee is 100% dedicated to you, he will remain part of a multidisciplinary team that will support him as needed. Whether for a technical opinion or to replace it during holidays and sick leave.
You will not have the burden of managing this member of your staff
You will not have the burden of government royalties related to the employee
You will not have the burden of providing a work environment
You will not have the burden of equipping it and providing (with exception) the software necessary for its work.
You will be able to claim tax credits related to research and development (R & D) if applicable
Your monthly fees will be fully deductible from your income