Our proficiency in strategic SEO is the key that will empower you to significantly enhance your online visibility and outperform your rivals.
We recognize the critical significance of achieving a strong presence on search engines in order to generate qualified traffic and maximize your conversion opportunities. That is why we provide a customized approach for every client, fully immersing ourselves in the unique aspects of their industry, target audience, and business goals.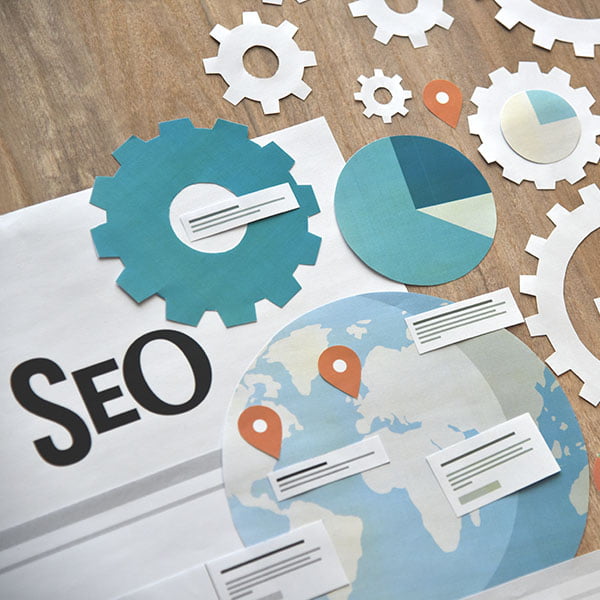 Our process starts with conducting a thorough examination of your existing website, content, and placement on relevant keywords. This data serves as the foundation for developing a personalized SEO strategy that enhances your likelihood of attaining top rankings in search results. We place special emphasis on optimizing your keywords, selecting them carefully to align with the search intentions of your target audience.
Next, we focus on enhancing the structure of your website to ensure intuitive navigation and user-friendliness, while also facilitating easy access for search engine spiders. We prioritize technical efficiency, ensuring that your site loads quickly and is fully optimized for mobile devices, thereby providing an optimal user experience.
Our team of skilled professionals is dedicated to staying ahead of the latest trends and updates in search algorithms. This allows us to adapt our strategy accordingly, continuously monitor performance, and make any necessary adjustments to maintain or enhance your website's positioning.
We closely monitor our actions and provide regular, comprehensive reports on the progress, rankings, and performance of your site. Our transparent and collaborative approach ensures that you have a clear understanding of the outcomes of our SEO efforts.
With our expertise in SEO, you can be confident that your website will experience increased visibility, attracting qualified organic traffic and, most importantly, driving sustainable growth for your business. Trust our committed team to help you achieve the desired results and thrive in today's fiercely competitive digital landscape.